1. Battery End-of-life Prediction Services
Your product quality, and therefore your customers satisfaction, depends on the battery you choose. The vast array of technologies, suppliers and prices only makes the selection of the right battery harder.
The choice of a battery should never rely on the sole analysis of the manufacturers datasheet. The field conditions – like application consumption and operation temperature – will influence the lifespan and autonomy of your batteries and make it diverge from the datasheet.
At Enerstone, battery lifespan is our core competency. Our experts help you evaluate the end-of-life of a battery in the conditions of your application. Because customer satisfaction cannot be left to jeopardy, let us guide you in the selection of the battery that fits your specs.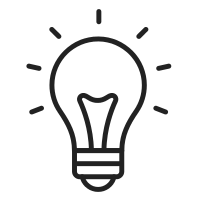 New Product Development
It's time to choose the right battery to power your product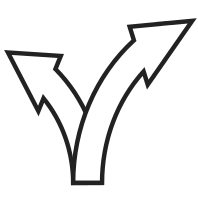 Alternate Sourcing
We qualify replacement options for you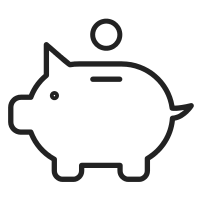 Operating Cost Optimization
We help you chose the battery with the optimal cost-lifespan ratio
More than just an expert...
Enerstone strives to be your partner and guide through the selection process of your battery.
We characterize your application: its power consumption profiles, operating conditions and usage scenario.
We define ageing protocols that consider both the electrochemical and application aspects and we submit the protocols to your team for validation.
We perform the tests on our state-of-the-art equipment and carefully analyse the test results to extrapolate the performance of your battery over time.
We prepare an analysis and recommendation report that provides you the elements to make the right decision.
Contact us today and tell us about your project.
---
You are experiencing battery failure
We realize a complete root-cause analysis that specify the nature, location and cause of the anomaly.
Your battery does not hold the charge
We realize a state-of-health diagnostic of your battery and evaluate the possibility to replenish its capacity or change damaged battery cells.
Experts in battery design and analysis, we are qualified to identify the root cause of the battery failure.
In the context of evolving IATA regulation on air transportation of lithium batteries, we are your European expertise to realise the post-mortem analysis of damaged batteries. Conveniently located in the Rhone-Alpes region, Enerstone brings you the reactivity and confidentiality to perform all types of post-mortem analysis.
Contact us today for details on submitting a battery for diagnostic or post-mortem analysis.
---
A Choice of Analysis and Equipment to Fit your Need

The Benefits of Our Offer
Manufacturer-independant expertise
Reactivity and confidentiality
State-of-the-Art equipment
Collaboration with University Reaseachers
Qualified & experienced team
Contact us for a quote >
CIR certified
Enerstone is certified under the CIR (Crédit Impôt Recherche) by the French Ministry of Higher Education, Research and Innovation.
CAP'TRONIC expertise
Enerstone is listed as an expert in battery diagnosis by Jessica Cap'Tronic.
Our References